DM Thrift Shop

The Thrift Shop is run by volunteers from the Spouses' Club. Proceeds from the Thrift Shop go toward scholarships and other charitable funds.
---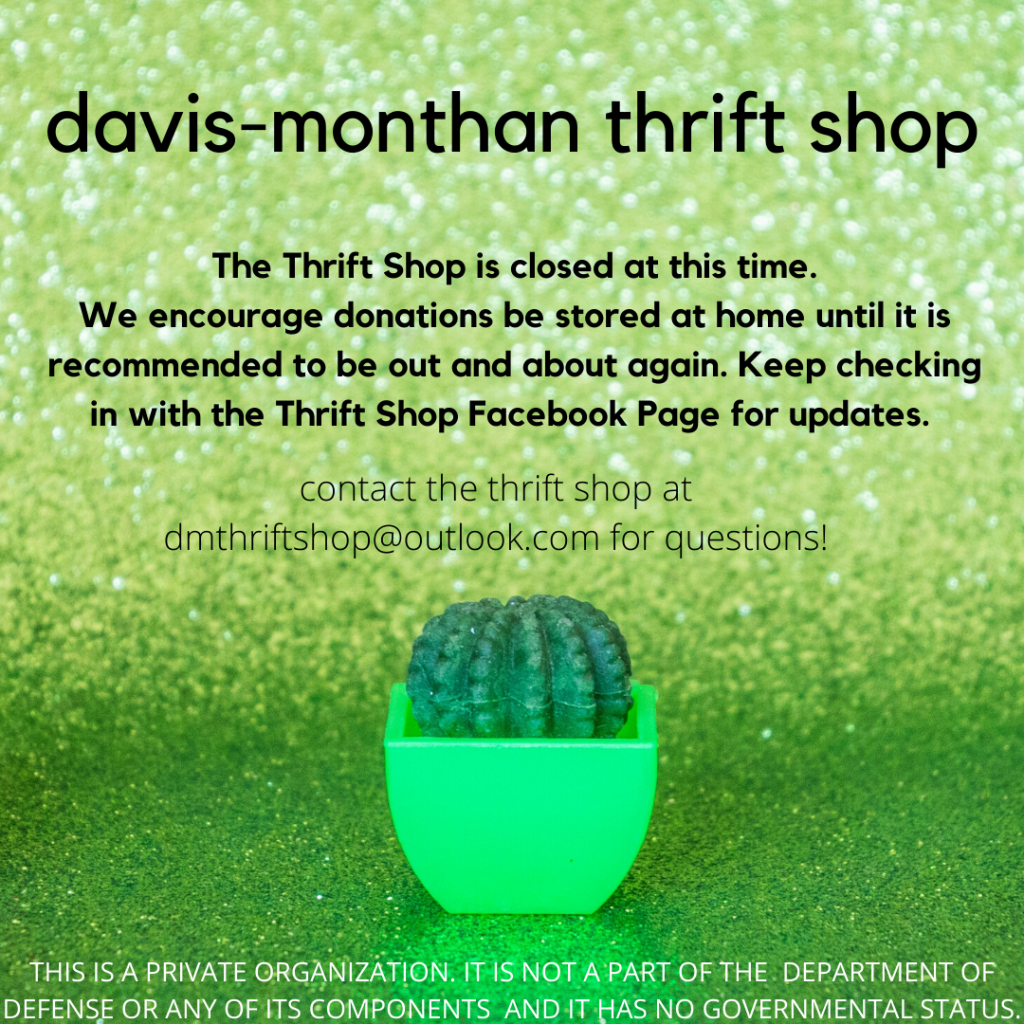 …CONSIGN: The Thrift Shop accepts consignments. The limit is ten (10) total items- only 5 items per department.Please call or visit the Thrift shop facebook page for a current list of consignment restrictions.  Items must be clean and in good repair. Consignments are accepted between 9:00 a.m. and 12:30 p.m. on our regular business days.
…DONATE: The Thrift Shop happily accepts donations. Clean and folded donations are especially appreciated! Donations that do not meet our selling criteria are donated to other charitable organizations. Tax receipts are available upon request.
…VOLUNTEER: Come and join the DM Thrift Shop Team! You can help with consignors, check-out, donations, inventory, and merchandise arrangement!
Please stop by or contact the DMSC Thrift Shop Representative Jane Herron at thriftshop@davismonthansc.org
…VISIT: We are located on Davis-Monthan AFB in Bldg 6040 (the old Shoppette in base housing, across from the Youth Center) at 5950 East Quijota Boulevard.
Hours for store:  9:00 a.m. till 2:00 p.m. Tuesday & Wednesdays and the first Saturday of each month.