The purpose of Davis-Monthan Spouses' Club shall be to promote good fellowship and morale among its members, and charitable activities for the welfare of the DMAFB and the general community.
NOVEMBER 2020 SOCIAL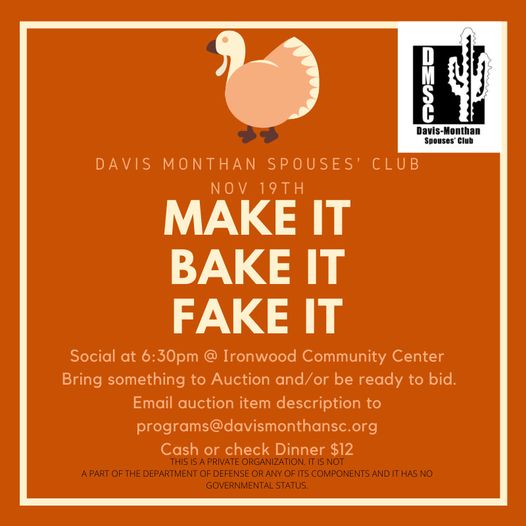 Join us for MAKE IT * BAKE IT * FAKE IT!!
Donate an item that you made, baked or faked to auction to raise money for our social side! – Send descriptions of the item to programs@davismonthansc.org so we can be properly prepared!
Meal cost: $12 (Cash, Check or Card!)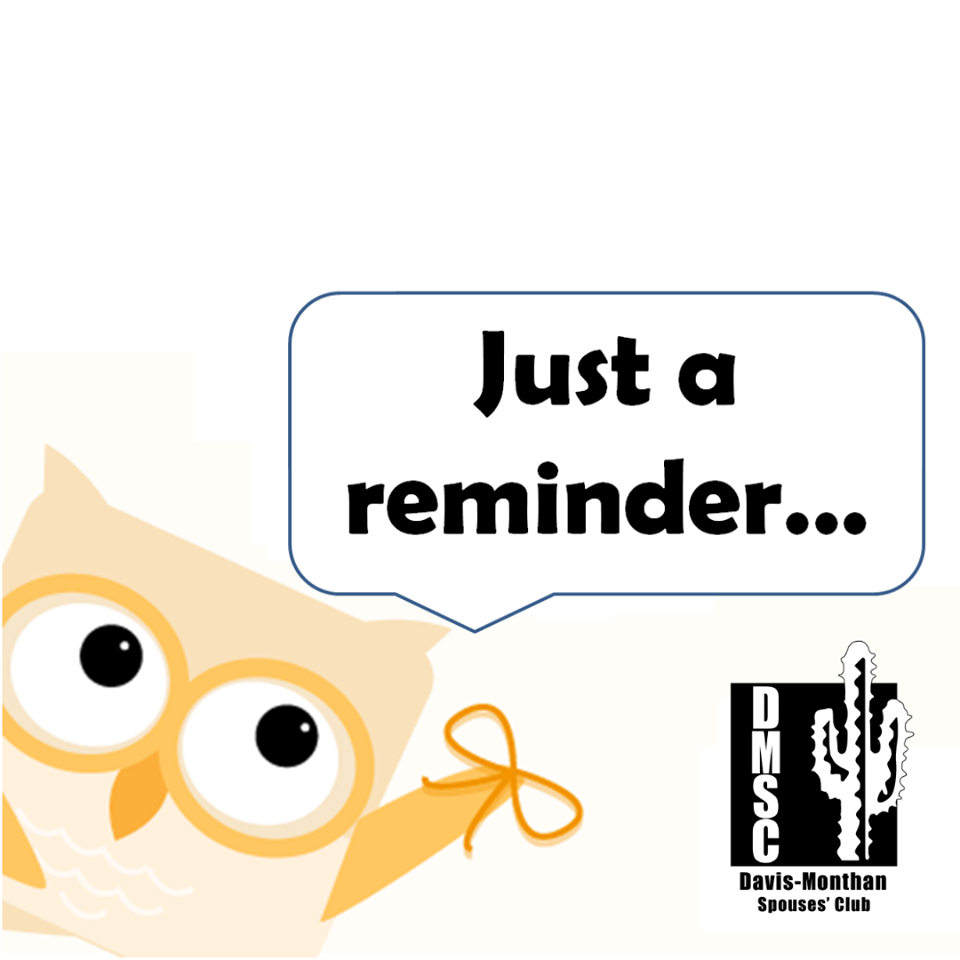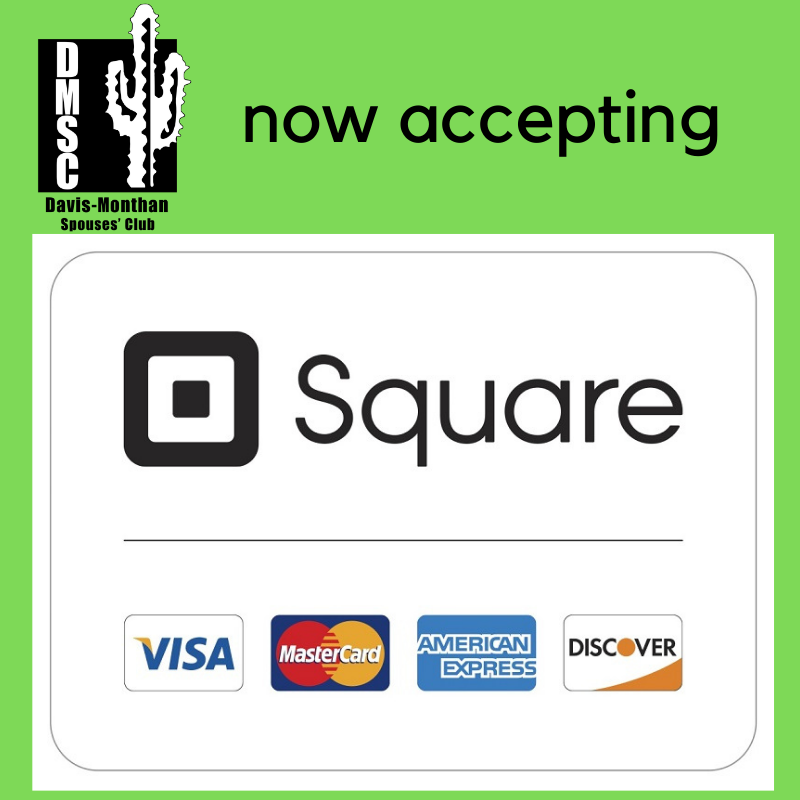 Photos from 2019-2020 events