The purpose of Davis-Monthan Spouses' Club shall be to promote good fellowship and morale among its members, and charitable activities for the welfare of the DMAFB and the general community.
AUGUST 2020 SOCIAL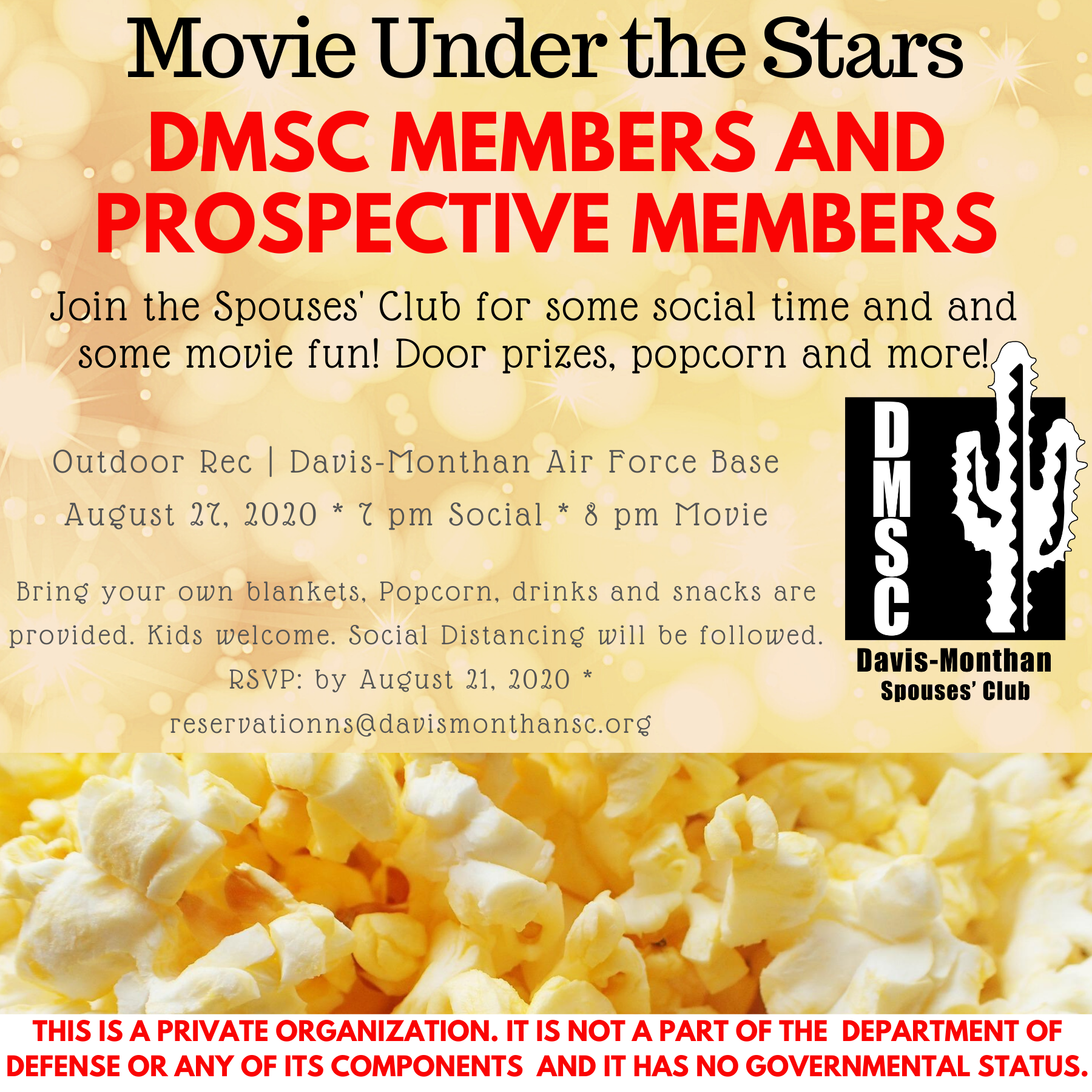 Join the Davis-Monthan Spouses' Club for some social time and and some movie fun! Door prizes, popcorn and more!
Bring your own blankets, Popcorn, drinks and snacks are provided. Kids welcome. Social Distancing will be followed.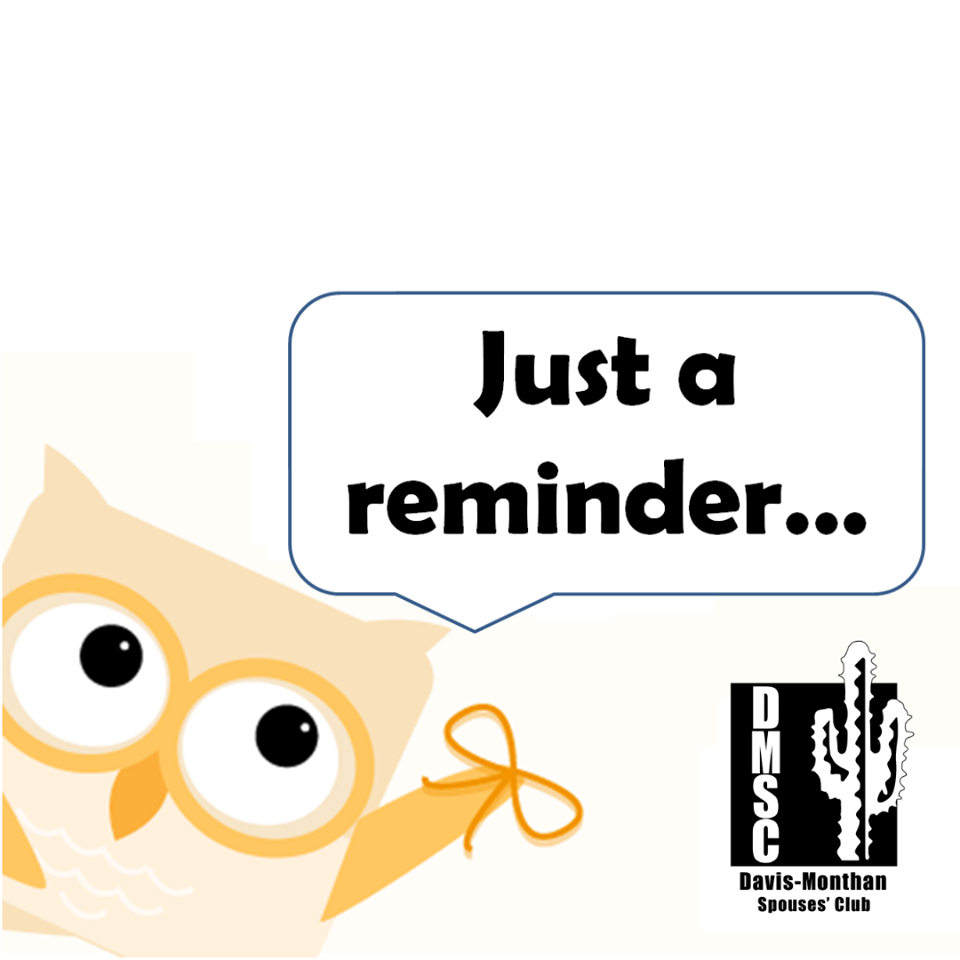 Just a reminder – you can now sign up for your 2020-2021 membership for DMSC! Visit https://davismonthansc.org/membership/ to either register online or download the form to mail with your payment! ***** If you are paying by check, you must make the check out to DMOSC for now. We will update you when that changes. Contact us with any questions!!!!*****
Photos from 2019-2020 events